Our monthly DemEd Champions blog looks at how collaboration and democracy have been key in the 'Migrants of Circumstance' project in Lebanon
Democratic Education Champions is our regular piece about projects and people who are contributing to the movement. In this first piece our Marketing and Fundraising Manager, Jamie Green, met up with Danny Nasr to talk about how democratic education is being used to help those affected by the neighbouring Syria conflict.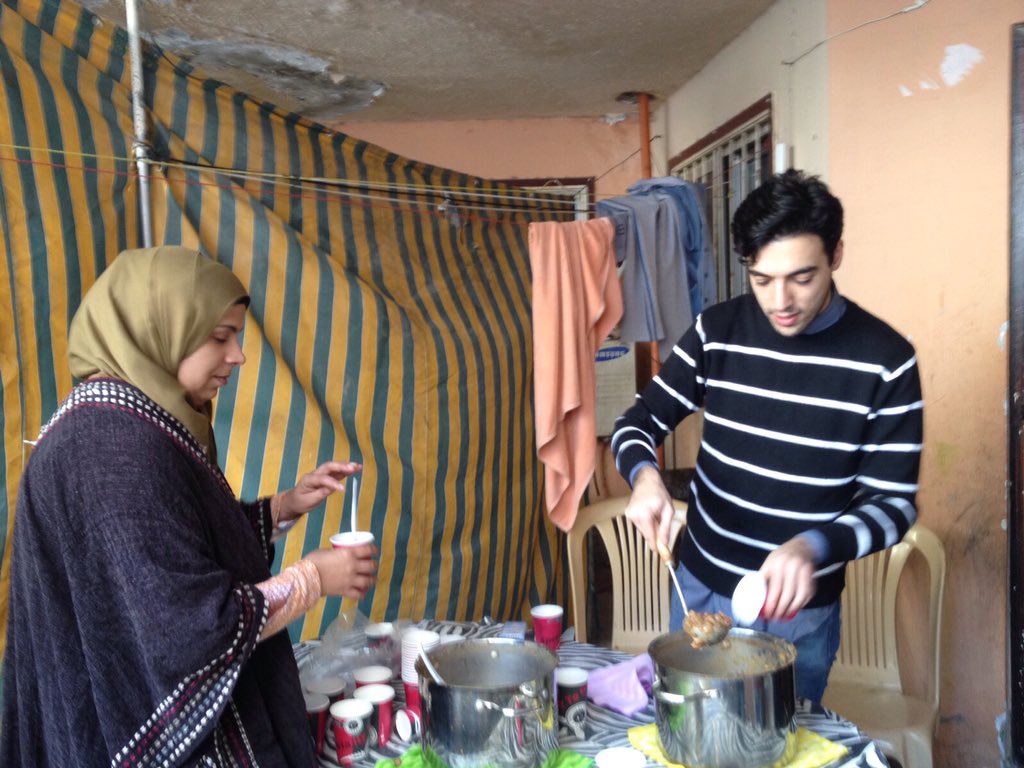 Migrants of Circumstance' and the Education Officer at Goldsmiths College SU. We met at the Lewisham-based campus, which seems like a different world from Plage Nour - the Syrian refugee camp where he embarked on this educational project that uses collaboration.
Danny tells me about the project's somewhat unexpected roots in his interest in design: 'I was a design student, it was my final year and I was looking at different ways of looking at design and one I got interested in was democratic design - a kind of collaborative, participatory and community-centric design'. He explains the issues with the mainstream definition of this, which is often 'capitalistic' and refers to design that is cheap and sustainable. He wanted to explore its more socially useful form.
One may not instantly see the relevance of democratic design to educating refugees, Danny would later use it to develop an open source platform that refugee communities could use. However in the first instance he merely wanted to help refugees with his interests in mind:
'I started in 2014 … it was a few kilometres outside Tripoli and the problem was that, at that time, Tripoli was a war zone so it was difficult coming back and forth, but I managed 5 visits between 2014 and 2015. The idea was to build relations with the people of that community and eventually start working towards developing something ... but at that point I didn't know what it was and I was just experimenting with democratic design and kind of using participatory design as a mechanism and a tool. '
Danny noticed the lack of education in the Plage Nour refugee community and began running workshops with them and other refugee communities around the country. These were used to compare the different contexts and stories within these communities.
The democratic elements of the project began when he visited one makeshift school and gave each child a camera, asking them to capture things of interest and bring it back the next day. 'That allowed me to have that gained insight and curation of their everyday experience. One of the things many of them focused on was the idea of home or the lack thereof and education … a lot of pictures were centred on their school because that was seen as a space where they felt safe'
http://migrantsofcircumstance.com/ to find out more about the project
Find this article useful? Please consider making a donation